Beware if signing up for Clear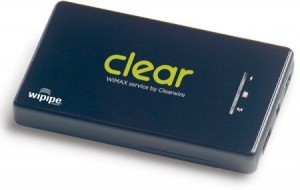 There are many reasons for signing up with Clear for broadband service but you should be aware of a major pitfall. They reserve the right to peddle your ass to anyone out there who pays them a fee. You won't find this out until you've purchased the device and installed it on your machine. When you first logon to the internet, Clear directs you to their terms of service which includes specific language that is highly disagreeable:
". Consent to Business Relationship. When you sign up for the Service, and as part of your business relationship with Clearwire, you will be asked to provide a telephone number. Regardless of whether this is a wired or wireless number or whether this number is listed on the Do-Not-Call Registry, you consent to being contacted by Clearwire (and/or its designated agents) at this number, for any purpose (including sales, marketing and promotional offers) and by any means (including autodialed or prerecorded voice calls and text messages). In this regard, you specifically acknowledge and understand that you may incur, and will bear sole responsibility for, charges related to these incoming calls or messages. "
You cannot use the service unless you agree to these terms.